Financial reporting is tedious, relying on a mess of disconnected spreadsheets and reports. As a finance expert, it's your job to help steer the business. But if your reporting is a month behind, so are you.
Financial service experts understand the language of business, helping decision makers see what's coming. But with every new regulation there's another software solution to manage. You need a single platform that's easy to use, easy to share and pulls in all your data in real-time.
Domo puts you in control of your data. Get back to leading your business with every meaningful metric in the palm of your hand. Domo connects to all your data so you can see exactly what's going right and receive notifications when it's not. Want to automate financial reports? Easy. Need to glean actionable insights across data silos? Done. Bring more to the boardroom with Domo.
Consolidate reporting into a single channel
Gain efficiencies of scale
Improve access to data
Maximize ROI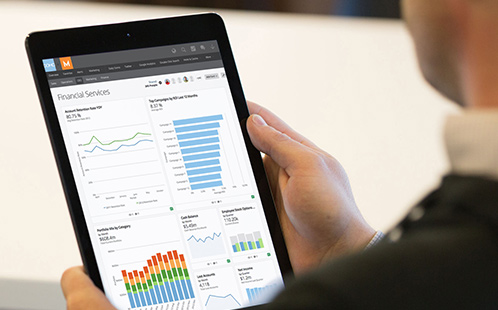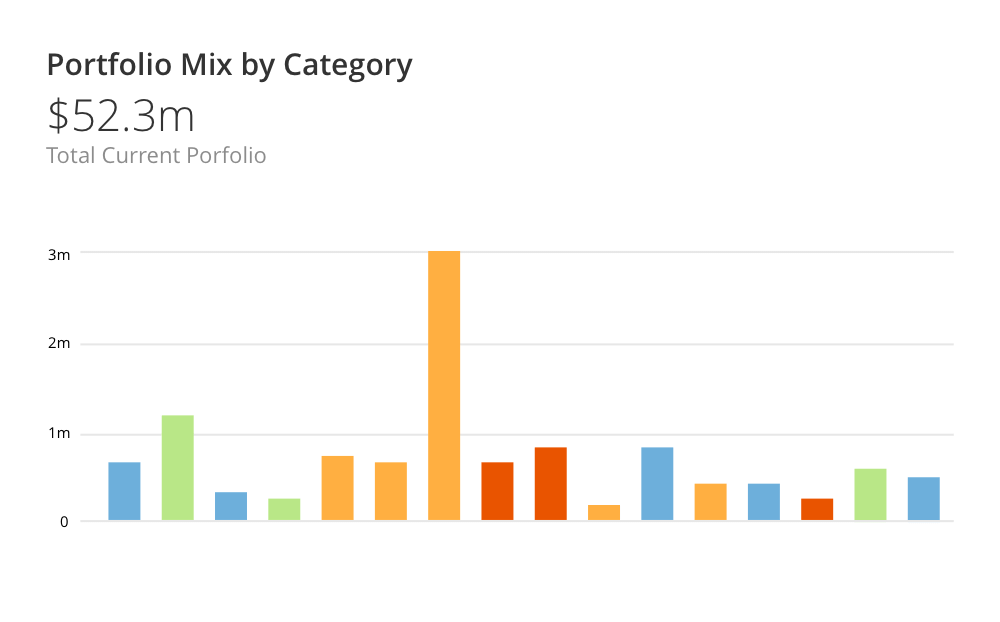 Domo brings together your most important metrics from multiple business lines, allowing you to adapt to an ever-changing industry.
See deposits (DDM/savings) over time
Set notifications for new account activity
Manage credit risk portfolios
Track treasury and non-interest fee income
In order to deliver the best possible product and solutions you need reliable, real-time data that doesn't let you down. Domo saves you time, so you can save customers money.
Calculate average cost per claim
Follow claims ratios
Track average claim settlement time
See float, premium and loss activity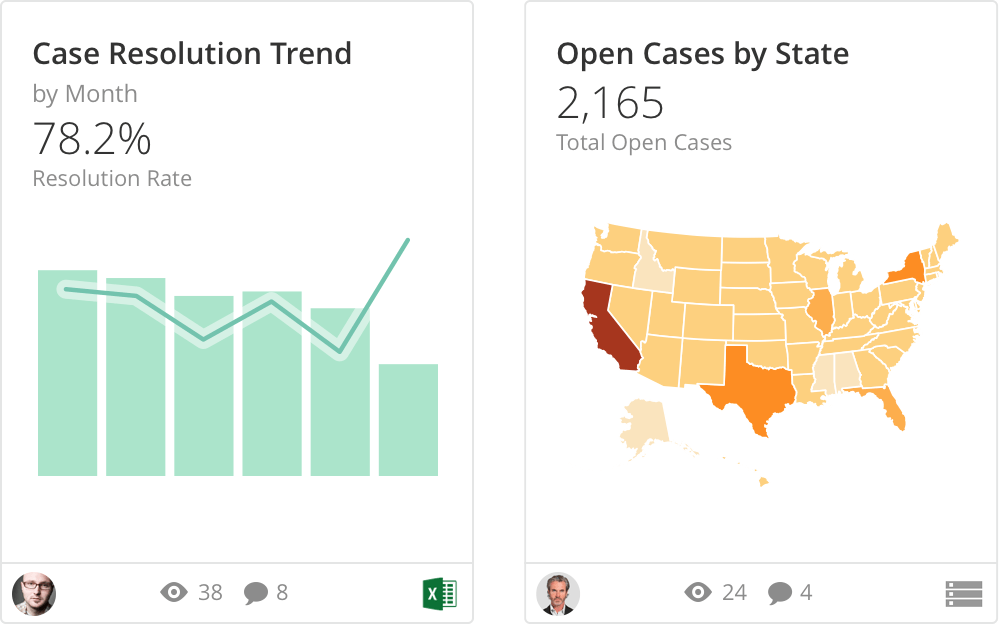 Domo lets you build your own dashboard, track the key financial indicators affecting your business and driving your bottom line. With Domo you can:
Compare and measure IRR and indexing
Track time-weighted returns
Compare volatility
Visualize correlation
See maximum draw down